Gitkraken Client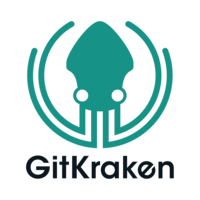 What is GitKraken Client
GitKraken Client (https://www.gitkraken.com/git-client) is a powerful and elegant multiplatform graphical interface for Git developed as an alternative to working with Git from the command line.
It can also interact with GitHub or any other online repository.
I've chosen it because it makes setting up really easy and is also easy to use so we can focus more on the principles of version control.
You can check out this demo overview and video on the GitKraken website.
There are however many other such clients for working with Git. It's even integrated into text editors or IDEs such as Rstudio and VS Code.
Here's a big list of clients on the git website.